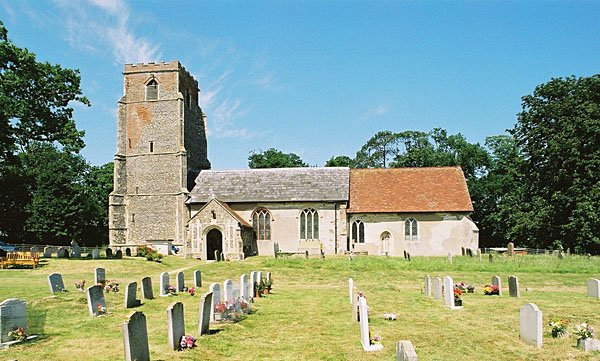 Blaxhall church, built in the 14th century, is set within a hedged graveyard and has recently undergone refurbishment. It is a warm and welcoming village church, with the touch of local hands through the ages very much in evidence.
The rôle of our local vicar is fulfilled by Rachael Cornish.
Among our churchwardens at Blaxhall is Miranda Barclay.
Contacts
Upcoming Services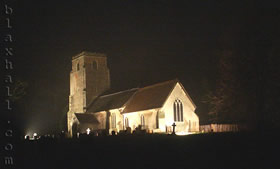 During Christmas 2003 (and over subsequent years) Philip Dunnett had the idea of floodlighting the church, which made St Peter's look comforting enough for me to creep around the graveyard in the dead of night taking photographs! Please click on the image for a high resolution version.
Simon Knott has included St Peter's on his Suffolk Churches website, and our place of worship also features on the Open Churches Trust site. Various facts, figures, dates, and old photos of the church can be found on our history pages and pictures taken from the tower can be found in the photograph section of the site
The greetings cards shown below are available for sale inside the church, with proceeds going towards church funds (no high-res versions of these - if you want one you'll have to buy it!)